It's Not Too Late!
You can still register for the Purple Wand Course. Our online video will teach your child everything they missed in the first class. If there are enough students, we will redo the class on a different day.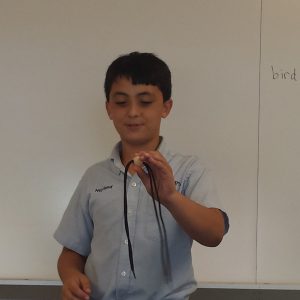 Cajun Magic Academy is excited to announce our Purple Wand Course of the Discover Magic Curriculum to be held at Our Lady of Prompt Succor School for grades 2 – 7. Classes will be held every Monday, from 3:15 – 4:45 PM.
The first class will be October 10 with the last class on December 12. There will be no class on Halloween night or the week of Thanksgiving.
Students can register for either a half-course (the first four weeks only) or the full-course. Students who register for the half-course will be able to register for the second-half also.
All classes include everything the students need for the class and no additional fees or supplies will be required.

Fill out the form below to register
WHERE

Our Lady of Prompt Succor School
2305 Fenelon St.
Chalmette, LA 70043
WHEN:
Mondays – Starting October 10 – December 12
3:15 PM – 4:45 PM
COST: $15 per week!
All magic props and materials are included with registration.
Students can sign up for half-course (four weeks) or full-course (eight weeks). Half-course is only offered during the first four weeks.