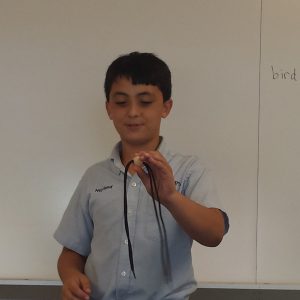 Cajun Magic Academy is excited to announce our Green Wand Course of the Discover Magic Curriculum to be held at Our Lady of Prompt Succor School for grades 2 – 7. Classes will be held every Monday, from 3:15 – 4:45 PM.
The first class will be February 26 with the last class on April 30. There will be no class on Easter Monday.
Students can register for either a half-course (the first four weeks only) or the full-course. Students who register for the half-course will be able to register for the second-half also.
All classes include everything the students need for the class and no additional fees or supplies will be required.

Fill out the form below to register
WHERE:

Our Lady of Prompt Succor School
2305 Fenelon St.
Chalmette, LA 70043
WHEN:
Mondays – Starting February 26 – April 30
3:15 PM – 4:45 PM
COST: $15 per week!
All magic props and materials are included with registration.
Students can sign up for half-course (four weeks) or full-course (eight weeks). Half-course is only offered during the first four weeks.